Azra, an AI Platform Pioneering the future of Equity-Conscious Specialty Care
DURHAM, N.C., October 11, 2023 (Newswire.com) - Azra Care, a digital health and artificial intelligence enterprise focusing on health equity and Value-Based Care (VBC), recently announced the strategic appointment of Dr. Michael Pencina as its Lead AI and Algorithms Advisor. Dr. Pencina, Chief Data Scientist for Duke Health, is an internationally recognized authority in the evaluation of AI tools and algorithms, machine learning, and risk prediction. Dr. Pencina's appointment comes on the heels of Azra Care's recent participation in the prestigious Techstars Healthcare Accelerator, further elevating its standing in the healthcare technology sector.
"We're ecstatic about Dr. Pencina joining our team. His involvement with Azra Care will substantially bolster our efforts to implement evidence-based AI technologies aimed at addressing health disparities and enhancing patient outcomes, particularly in the domains of specialty care like orthopaedic surgery and obstetrics," states Dr. Christian Péan, CEO of Azra Care.
Pioneering Health Equity Through Integrated Care Solutions
Azra Care advocates for health equity and Value-Based Care by utilizing large language models subjected to rigorous evaluation for fairness and accuracy. The platform, coupled with proprietary geospatial analytics, is engineered to mitigate healthcare disparities across vulnerable communities.
While large language models offer transformative potential for automating and personalizing patient interactions, their clinical adoption is not without challenges. Questions of model reliability, ethical considerations around data privacy, and the need for medically accurate and culturally sensitive responses present significant hurdles.
To mitigate these complexities, Azra Care employs a data corpus curated by orthopaedic surgeons and other health experts, ensuring a foundational layer of medical accuracy and domain-specific relevance. Rigorous testing protocols have been established to validate the accuracy of the model's responses and facilitate safe, effective utilization in clinical settings.
One of Azra Care's flagship features is the HealthEquity Navigator — an SMS-based interface designed for marginalized communities with cross-lingual capabilities.
"Our HealthEquity Navigator is especially innovative, leveraging machine learning algorithms that are finely tuned to social determinants of health. It efficiently guides patients through specialty care programs, captures key patient-reported outcomes, and simultaneously optimizes community resources to improve healthcare safety nets. We feel this platform will not only bridge the gap in healthcare outcomes, but also substantially improve the increasing administrative burden shouldered by physicians, advanced practice providers, and nurses," Dr. Péan elaborates.
"With high staffing costs, overworked providers, looming shortage of specialists, and increasing population of baby boomers who'll need extra care, Azra's automated care pathways help providers reduce costs and improve clinical outcomes. Azra's conversational AI will save hours of staff time on care coordination, data collection, patient engagement, and virtual triages," explained Kamran Khan, Co-Founder and Chief Strategy Officer of Azra Care.
Dr. Pencina's Role in AI and Algorithms
Dr. Pencina will spearhead Azra Care's initiatives focusing on the ethical development and deployment of predictive machine learning models, as well as the refinement of large language model clinical use cases. These endeavors will align with the highest standards of algorithmic fairness and health equity objectives.
"AI holds unparalleled potential for operationalizing health equity, and I am pleased to advise Azra Care, a company that exemplifies both technological innovation and ethical rigor," states Dr. Pencina.
"Dr. Pencina's appointment is poised to catalyze Azra Care's overarching mission to address health inequities. His involvement will foster multidisciplinary collaborations, serving as a catalyst for future advancements at the intersection of AI and healthcare, technology, and policy formulation," declared Kamran Khan.
About Azra Care
Azra Care is an AI-powered digital health platform that helps unburden surgeons by automating manual workflows like data collection, patient communications, patient engagement, and care coordination. Azra is currently focusing on transitions of care, pre- and post-surgical management, and social orchestration of resources. Azra Care is committed to the advancement of healthcare equity and streamlined clinical care through methodologically robust AI and data science. Dr. Christian Péan's clinical expertise and AI/ML research focus combined with Kamran Khan's product, operational, and prior entrepreneurial experience allows us to blend academic rigor, technological innovation, and a steadfast commitment to equity-conscious value-based care.
Contact Information:
Kamran Khan
Co-Founder & Chief Strategy Officer of Azra Care
[email protected]
3012042454
Christian Pean
CEO & Co-Founder of Azra Care
[email protected]
9566488161
Related Images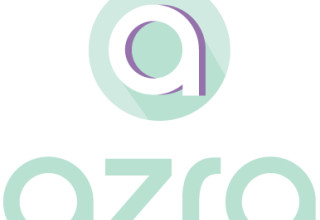 Azra Care
Azra Care logo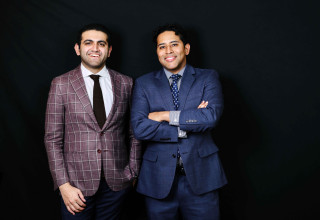 Co-Founders of Azra Care
Kamran Khan M.S. and Christian Pean M.D., M.S., Azra Care Co-Founders.
Original Source:
Dr. Michael Pencina, Chief Data Scientist for Duke Health, Joins Azra Care as Lead Artificial Intelligence and Algorithms Advisor